Krefeld

Our maize starch factory at Krefeld-Linn has been standing for over 60 years – right on the Rhine harbor. We produce high-quality starches and sweeteners from the raw material maize for the food and technical industries.
Typical areas of application are, for example, marmalades, jams, sweets, gummy bears, chewing gum, custard powder, and many other finished products for mixing. Furthermore, our maize starch is also required in technical applications in the paper and wallpaper industry.
More than 550 qualified and dedicated staff are employed at our Krefeld location in various production and administration departments.
History of the location
1946: Start of starch (Maizena) and dextrose (corn sugar) production in Krefeld-Uerdingen
1949: Start-up of maize-grinding into starch in Krefeld−Uerdingen
1954: Maize starch factory put into operation under the company name Maizena in Krefeld−Linn
1987: Takeover of Maizena by Gruppo Ferruzzi – Company name changed to Cerestar
1992: Incorporation of Cerestar into Eridania−Béghin−Say
2002: Acquisition of the Cerestar Group by Cargill Incorporated, Minneapolis, Minnesota
2006: Renamed to Cargill Deutschland GmbH
Products
Lots of raw materials are produced in Krefeld for the processing industry and end consumers.
This includes:
Natural and modified maize starches
Starches / starch mixtures
Dextrose – liquid and crystalline (monohydrate and anhydrate)
Sorbitol – liquid and crystalline
Hydrolysate
Glucose-fructose syrup
Isomalt – liquid and crystalline
Maltitol syrup
Co-products for the animal feed industry
Crude maize-germ oil
Maize gluten
Why we get involved locally – Corporate responsibility
Nature, the environment, nutrition, and education are our issues. On this basis, we concern ourselves with community-related projects and social institutions, such as the following:
Planting of deciduous and fruit trees in Krefeld's town center and on school grounds
Supporting the Krefeld Tafel e.V. (food bank) with regular meal deliveries
Creation of campaign days with Krefeld school pupils and youth clubs
Resource conservation in Krefeld
We work continuously on developing energy-efficient processes in our factory. We power our factory with a modern combined heat and power plant. By converting waste heat into a heating steam, energy consumption has been able to be reduced. This has resulted in a significant reduction in fuel quantity and CO2 emissions. We were decorated for this innovative heat recovery concept with the energy efficiency prize of IHK Mittlerer Niederrhein in 2014.
Contact
Cargill Deutschland GmbH
Düsseldorfer Str. 191
47809 Krefeld
Germany
Tel.: +49(0)2151 575-100

Investment in Krefeld
18.01.2018 Cargill intends to diversify its starches & sweeteners site in Krefeld by transforming from corn to wheat processing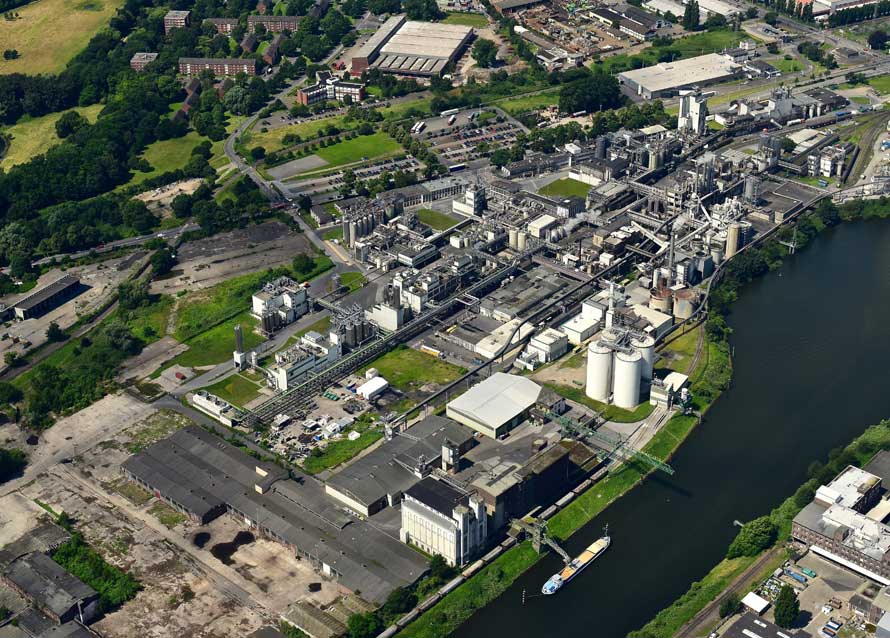 09.07.2019 Cargill to diversify its starches & sweeteners portfolio produced in Krefeld to address changing market needs
Questions about the investment?
Please send a message to [email protected]